Assessing the impacts of flooding on people and communities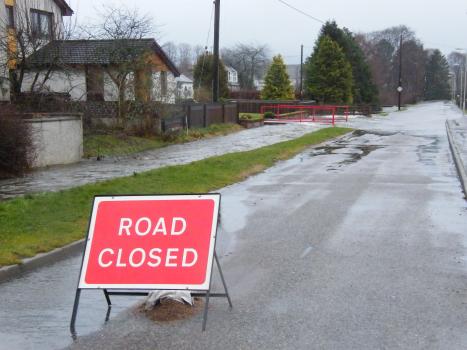 We have recently witnessed some of the worst flooding in living memory in Scotland. We know from previous research (2007 Werritty et al) that the impacts on people's lives can be devastating and long term. It is essential that we understand these impacts better and consider what types of support and advice people and communities need at different stages of a long term recovery.
Descriptions of the impacts of previous flood events have been reported in other studies and these findings and research approaches should inform this project. However, there is a need to better understand the impacts of the 2015/16 flood events in light of Scotland's policy designed to enable sustainable flood risk management, and to support personal and community resilience.
Your household or business is invited to take part in a survey about the impacts of the December 2015/January 2016 flooding in the Garioch area. Find out more or complete the survey online.
Project Objectives
The aim is to advance our understanding of the long term impacts of flooding, based on recent flood events, and to identify existing and potential opportunities to improve personal and community resilience. Specific objectives are:
To track the multi-dimensional impacts on well-being that are caused by flood events, the personal and community factors shaping these, and identify how the impacts change over time post-flooding
To identify the attributes and initiatives that affect how individuals and communities are impacted by, and respond to, flooding
To identify and recommend measures and opportunities to mitigate the impacts of flooding within existing community processes and policies and plans for Flood Risk Management.