The attitudes of communities at risk of flooding to natural flood management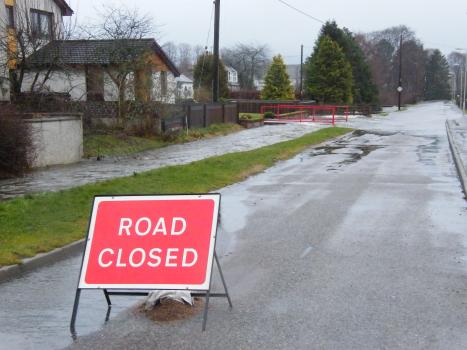 Working with natural processes to manage flood risk (natural flood management or NFM) is integrated into Scottish flood risk management (FRM) planning through the Flood Risk Management (Scotland) Act 2009. Currently 106 actions have been identified in the FRM Strategies and Local FRM Plans which contain an element of NFM, predominantly studies. Subsequent delivery of NFM works on the ground will require buy in and coordination between multiple individuals and organisations, including public bodies, local authorities, consultants, land managers, and most importantly, those communities at risk.
Currently, little is known of the attitudes of communities at risk to natural flood management. While there is much conjecture that such communities favour hard defences, projects such as Pickering and Belford in the North of England have demonstrated that communities can be supportive of natural flood management when delivered as part of a suite of FRM measures. Support may depend on a number of factors, such as the type of proposed NFM measures, the timescales, familiarity with the approach, and elements of engagement such the extent to which the community is engaged in delivery and the trust held in the delivery body.
Project Objectives
The objectives of the study are to better understand the extent to which communities at risk support NFM and the factors that influence this support. The outputs of this project will provide information that helps the responsible authorities better facilitate community buy in for NFM works on the ground. The key tasks are to:
Undertake a literature review of existing information on individual and community support for NFM and any influencing factors.
Identify five at-risk communities for engagement. These should include communities at risk of coastal and river flooding, covering both urban and rural settings.
Develop and implement a research methodology for engaging with the case study communities and develop a sampling strategy that is inclusive of as many views within the community as possible. The engagement should cover direct questions concerning support for NFM, as well as increasing our understanding of the factors that may influence this support.