Effectiveness of construction mitigation measures to avoid or minimise impact to groundwater dependent wetlands and to peat hydrology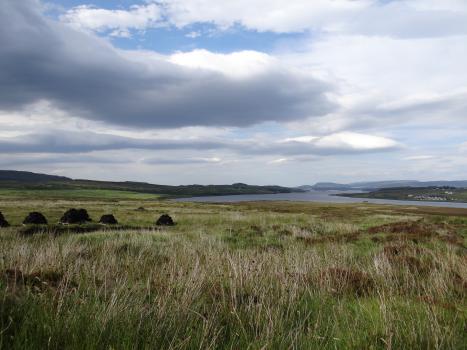 A review of evidence of the effects on groundwater and habitats of standard mitigation measures, used during construction, intended to mitigate effects on hydrological regime of groundwater dependent wetlands and peatlands
The EU Water Framework Directive (WFD) and the Water Environment and Water Services (Scotland) Act promote long-term sustainable water management and aim for good ecological status of surface and groundwater bodies. Wetlands that critically depend upon groundwater are important ecosystems. They can support biodiverse communities and they reflect the ecological quality of the groundwater bodies on which they depend. With increasing population pressures, societal demands for renewable energy, housing and a drive to repopulate rural areas in Scotland, there has been increased construction on peatlands and wetlands.
The WFD and the Groundwater Directive place a duty on responsible authorities to protect Groundwater Dependent Terrestrial Ecosystems (GWDTE) from damage for example, caused by pollution and abstraction or diversion of groundwater flows. Mitigation measures are put in place during construction to avoid or minimise impact to groundwater dependent wetlands and to peat hydrology, however many measures are being used without clear information on their effectiveness.
This project will review literature and trial data to evaluate how effective standard methods used during construction to mitigate impacts on the hydrology and habitats of groundwater dependent wetlands are to inform guidance provided to developers and knowledge around appropriate compensatory habitat creation/restoration.
Project Objectives
Research question to be answered through this project:
How effective are standard methods used during construction to mitigate impacts on hydrology which may affect groundwater dependent wetlands and peat?