Emerging Contaminants of Concern in Waters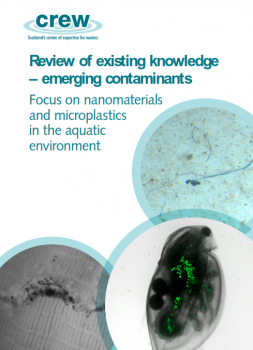 Emerging technologies can deliver great benefits, but may also carry risks to the environment and/or human health. Furthermore, existing contaminants in the environment may increase in importance with our improved understanding of their behaviour and interaction with relevant organisms in a changing environment. Whilst nanomaterials are an example of the former, microplastic particles represent the latter. The present report is the result of a review of the existing knowledge of emerging contaminants relevant to Scotland, with a focus on nanomaterials and microplastics. The aim was to identify gaps in the current knowledge and provide recommendations on research needs to support relevant Scottish Government policies.
Project Objectives
Undertake a review of the sources, impacts, risks and monitoring of water related 'known-unknowns', including potential emerging contaminants of concern within Scottish watercourses;
Identify current and future risks
Identify current and future monitoring and assessment methodologies for emerging contaminants of concern within Scottish watercourses.