A review of the approach taken across the EU and internationally to the management of small scale water supplies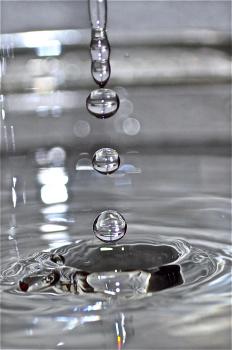 Small scale water supplies are a common feature in rural areas across Europe and internationally. Safe and acceptable water for human consumption that is available in sufficient quantity, physically accessible, and affordable is a crucial prerequisite for human wellbeing and social justice. Access to safe water is not only fundamental to good health but also to economic growth, energy production, food security, resource efficiency, and education. The lack of access to sufficient amounts of safe water compromises public health and sustainability.
The provision of safe and acceptable drinking-water of sufficient quantity frequently represents a challenge to small scale water supplies that are often found in rural areas. Experience has shown that these small systems are more vulnerable to breakdown and contamination than larger treatment plants, and that innovative management and governance approaches are required to improve their resilience. Many of today's national and international policy frameworks recognise the need for improvement to management practices. Scotland wishes to identify and apply best practice in the management of small scale supplies.
Project Objectives
The aim is to identify what treatment systems and governance arrangements are in place internationally to manage small scale water supplies where it is not possible or cost-effective to connect these to public supply systems.
The analysis should include elements such as point of use, abstraction, wider catchment based source control, and ongoing support and maintenance. Of particular interest is how any water safety planning approach is applied to the chosen case study systems, what risks are identified through the process, and what interventions (if any) are applied to mitigate the risks to supply and public health. Although the main focus should be on the EU we are interested in the wider international experience, particularly from developing countries where there is good experience of small scale water management.