Evaluating CREW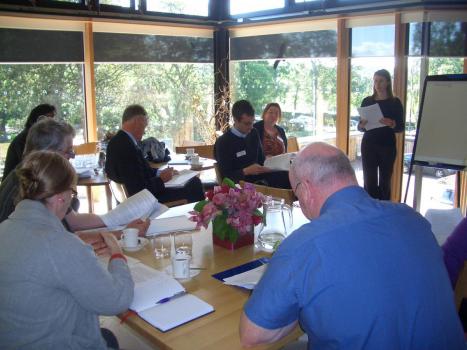 The aim of CREW is to increase the networks between researchers, policy makers and practitioners; skills and capacity of researchers to share knowledge; and impact of knowledge generated. The Evaluating Science, Policy, Practice Interfaces (ESPPI) project undertakes evaluation of CREW on a yearly basis to assess CREW's performance in meeting these objectives as the centre develops.
Although the importance of demand-driven science to support policy is increasingly recognised, it is not always easy to ensure that information and knowledge is communicated effectively, to the appropriate end-users, in the appropriate format, and at the best time to have impact. There has been little evaluation of what makes for 'good' knowledge exchange that improves interaction between science and policy, and there is no agreed methodology for evaluating these practices. There are many initiatives however, which have explored what makes for good science-policy interactions or promote good practice in knowledge exchange that can be used to design an approach to evaluation.
The methodology adopted for the ESPPI CREW projects involved defining a baseline for CREW engagement with key end users (policy makers and practitioners) and then evaluate and periodically report on those interactions. End-user feedback is used to identify what has worked and why or why not, and to adapt future engagement to address any imbalances.
Project Objectives
Our objectives are to:
understand existing science: policy: practice interfaces;
measure and analyse how CREW's structure, members and activities contribute towards these interfaces; and
evaluate performance and suggest ways to improve links between research, policy and implementation.