Moderating extremes in water availability in Scotland: a review of the role of functioning peatlands and wetlands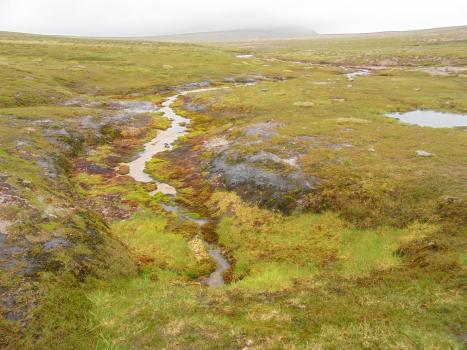 A review of available information on efficacy of peatland and wetlands in water management in a Scottish context.
Since 2012, over 19,000 hectares of peatlands in Scotland have been put on the road to recovery with funding provided by the Scottish Government. Communication of the benefits has primarily focused on carbon storage and sequestration, and biodiversity in terms of how peatlands and wetlands are functioning ecologically. There is an additional need to quantify and communicate benefits based on water management.
Biodiversity is integral to the functioning of peatlands and wetlands, and functioning, well-managed peatlands and wetlands modify hydrological extremes and water availability. However, much of our peatland and wetland is in poor condition and requires suitable management and in many cases restoration. With climate scenarios predicting that Scotland will experience increased temperature and changing rainfall patterns, including more frequent and more severe droughts due to climate change, it is anticipated that in the coming decades the main conditions needed for peat formation– primarily waterlogging and cool temperatures – may not be met at all current peatland sites in Scotland.
There is an urgent need to consider how biodiversity and primary water supply mechanisms for different peatland and wetland types may be affected by flooding or water scarcity, current and potential future changes in land use and water use in response to changing climate and societal demands on valuable land and water resources. In addition, best practices and future options for water and land management activities and plans – including drought plans – for peatlands and wetlands need to be discussed with a wide audience to inform future joint actions and approaches.
Project Objectives
Research questions to be considered in this project:
- How do a broad range of wetlands in Scotland buffer extremes of water availability, focusing on both low and high flows?
- What are the mechanisms for this and their relative importance?
- How is this buffering capability compromised when wetlands are degraded due to land use conversion or climate change?
- What are the impacts, caused by extremes of water availability, on the biodiversity of Scottish wetlands?
- Are there opportunities or potential changes in land or water management, which could enhance this buffering capability of wetlands in Scotland?