Monitoring techniques and sampling strategies to identify the most significant sources of FIO within a catchment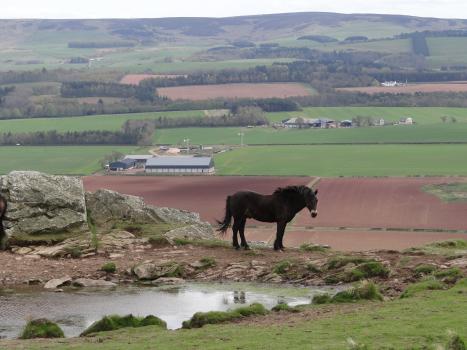 The Bathing Waters (Scotland) Regulations 2008 requires SEPA to provide information on sources of pollution that affect bathing waters and act to ensure any degraded bathing waters achieve sufficient status or better. There is also a specific requirement for SEPA to identify the major sources of short-term pollution and take action to prevent, reduce or eliminate such pollution. 13 bathing waters are reported in the current River basin Management Plan as being less than good status with improvements required in all by 2027 (or earlier to prevent permanent de-designation). For Shellfish waters, 51 out of 84 shellfish waters are reported in the River Basin Management Plan (RBMP) as being less than good status, with all requiring to be good by 2027. For many shellfish waters, the significant sources of pollution are not well understood. Therefore, the targeting of appropriate measures will be difficult and there is a risk that the environmental objectives will not be achieved. Although the development of FIO modelling tools are being proposed to help identify pollution sources, there is still a need for monitoring to sense check model outputs or investigate and identify pollution sources with greater resolution or confidence. Previously, sources of FIO pollution have been broadly identified by sample collection near river discharge points in the vicinity of the bathing water, followed by laboratory analysis. With the introduction of Microbial Source Tracking (MST) analysis, collected samples could then be analysed to detect the strength of the human or ruminant marker, helping to indicate the predominant source from within that sub-catchment area. With greater understanding of the variability of FIO and MST markers, it became apparent that many samples would be needed to characterise the predominant sources in the catchment, and that end-of-catchment monitoring would fail to identify specific "hot spots" within the catchment. The project will provide a review of FIO monitoring techniques, and advice on the monitoring strategy needed to identify the main sources of FIOs in a catchment.
Impact:
The project will:
Inform SEPA of state-of-the-art techniques for monitoring sources of FIOs in catchments;

Provide information on what technique(s) and sampling strategies are best used for which dominant source types/ combination of sources;

Thereby help SEPA plan FIO monitoring investigations to identify significant sectors and hot spots and use monitoring resource most effectively;

Potentially sense check future FIO model outputs.
Project Objectives