Initiating a Scottish Natural Flood Management Network for sharing best practice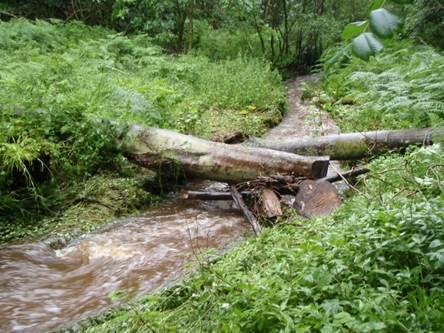 Scotland is seen as leading the way in the implementation of the Floods Directive, particularly with respect to natural flood management (NFM). There is a significant amount of work taking place across Scotland in order to deliver NFM projects and there is a clear need for knowledge exchange (e.g. sharing data and experiences) to aid coordination and avoid duplication. Knowledge exchange is vital if Local Authorities decide to take NFM projects forward to delivery on the ground. There is a clear desire amongst people working in this field to share knowledge and best practice, but there is currently no existing platform or network for this in the UK.
This project will initiate the Scottish Natural Flood Management Network, in the first instance, consisting of an interactive website for NFM practitioners, biannual e-bulletin, and periodic NFM workshops to share best practice.
Project Objectives
Share knowledge, research, and experience of the practical aspects of identifying, assessing, and implementing NFM measures
Connect NFM researchers and practitioners to enable better sharing of evidence
Avoid duplication of effort
Identify and discuss NFM research, monitoring, and modelling needs, as well as possible novel solutions