Pathways of Diffuse Pollution to the Water Environment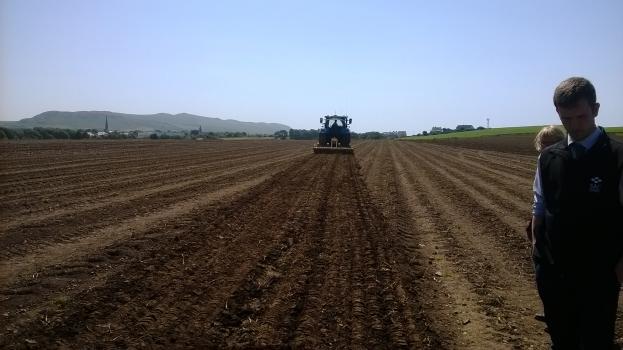 The River Basin Management Plans set out Scotland's ambition to improve from 62% of waterbodies in Scotland at good status to 88% by 2027, and 93% in the longer term. Tackling rural diffuse pollution is key to achieving these aims. The primary focus of Scotland's strategy to tackling diffuse pollution is centred on achieving compliance with the diffuse pollution General Binding Rules and Nitrate Vulnerable Zones, promoting good practice and encouraging uptake of additional measures through funding schemes such as the Scotland Rural Development Programme. While this effort has significantly improved compliance and good practice it will not be sufficient to achieve good status in all catchments. We therefore need to better understand where the gaps are, particularly with regards to important pathways i.e. how pollutants are transferred from land to water and what practical measures are required to help fill these gaps to help Scotland achieve water quality objectives. It is widely recognised that soil and land management can be important factors contributing to diffuse water pollution. The overall aim is to provide a state of knowledge overview on pathways of diffuse pollution from agriculture to the water environment and to produce Knowledge Exchange (KE) programme developed with stakeholders, for stakeholder that will help address the issues. This project will provide a state of knowledge overview, including how to address the problem, on pathways of diffuse pollution from agriculture to the water environment and will produce and pilot a draft knowledge exchange product that will help address the issues and become part of the Valuing Your Soils guidance.
The outputs of this project will help to:
Give policy makers a better understanding of the scale of the problem, costs and solutions that can be factored into future River Basin Management Plans and good practice guidance;
Illustrate to farmers and land managers what the problem is, what the options are to prevent it, what the impacts of preventing it would be and what the costs would be;
Encourage farmers and land managers to carry out measures to help prevent diffuse water pollution.
Project Objectives