Private water supplies and the potential implications of climate change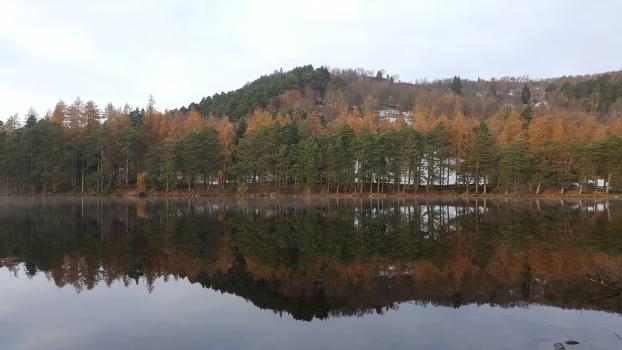 Review of the likely impacts of climate change (amount, frequency and distribution of precipitation), and the resilience of private water supplies
Climate change is affecting Scotland's weather patterns, which in turn impacts the quantity, distribution and frequency of precipitation. This study will review existing data and studies from Scotland and other countries or regions in broadly comparable climatic zones. Outputs from this project will help to inform new policies and provide evidence to existing policies that seek to ensure that communities and households have reliable and sustainable access to drinking water supplies.
Private water supplies (PWS) are those supplies that are not provided by Scottish Water, and instead are the responsibility of their owners and users. PWS source their water from either surface or groundwater. There are over 22,000 PWS in Scotland serving nearly 4% of the population. Quantity can be problematic for both groundwater and surface water supplies, with some reducing in flow or drying up completely particularly during the summer months. Some supplies run dry every year.
Climate change over the coming decades is expected to continue to bring increasingly variable weather, including drier and warmer summers[1]. Little is known about how dry periods will impact private water supplies. An understanding on the impacts is required so that the Scottish Government can consider policies to ensure that communities in remote and rural areas, which are typically served by private water supplies, have access to water supplies that are less vulnerable to changes in river flows (e.g. low flows in summer months), and declining water tables and associated impact on spring flows.
The policy drivers behind this project are as follows. PWS must meet the requirements for Drinking Water Quality as set out in the Drinking Water Regulations (The Water Intended for Human Consumption (Private Supplies) (Scotland) Regulations 2017). The standards are derived from the EU Drinking Water Directive which is in turn derived from advice from the WHO. Sufficient water quantity is a basic condition for adequate living standards in line with the Sustainable Development Goal 6 (SDG: Access to water and sanitation for all). Supplies are classified into regulated (Type A) and exempt (Type B) supplies. Regulated are typically supplies serving more than 50 people, more than 10m3 or those that supply a commercial or public premises (including rented and tied accommodation). There are some 2500 regulated and 20,000 exempt supplies in Scotland[2].
Project Objectives
Research question(s) to be answered through this project
Phase 1: What are the likely impacts of future changes in the amount, frequency and distribution of precipitation and the resilience of private water supplies (PWS)? What recommendations can be provided to policy-makers to enhance the resilience of PWS?
Phase 2: What can be deducted from climate change projections (modelling data) regarding changes in precipitation? How will different regions in Scotland be affected? How will it affect regions where PWS predominate?