Developing a foundation for reclaimed water re-use in scotland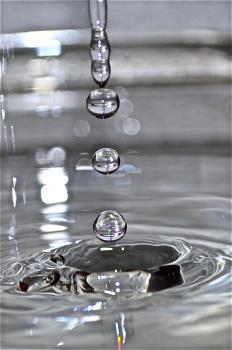 This project aims to develop a foundation for reclaimed water use in Scotland. The focus is on the intentional reuse of final effluents, which here is defined as the treated final effluent from municipal/urban wastewater treatment plants. The research has been undertaken in two stages: 1) supporting the development of national guidelines in Scotland with a review of existing guidelines in other countries, and by using risk assessment tools to help develop reclaimed water standards that will ensure public health; 2) engaging with stakeholders to evaluate the models developed in stage 1 and to identify benefits, savings, risks and barriers to use of reclaimed water in Scotland.
A series of potential end-use scenarios for reclaimed water relevant to Scotland have been developed. For each scenario, exposure and risk assessment models have been developed to assess potential human health impacts.
Project Objectives
Establish the real potential for marketing reclaimed water in Scotland, including the water quality requirements for business activities that could benefit from this, and the potential water savings and benefits
Identify the risks and barriers to full implementation of reclaimed water in Scotland
Create draft national guidelines for reclaimed water standards for future use, setting the foundations for future policy/legislation in this area.