Design and build Guidance for Rural Sustainable Drainage Systems to collect / intercept field or steading run-off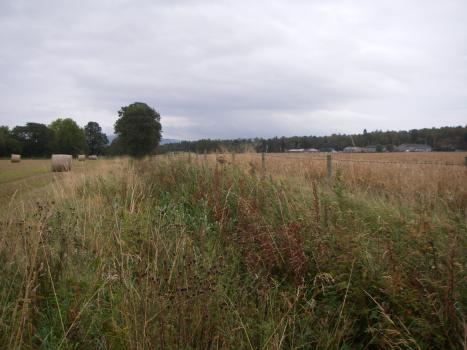 Run-off from fields and farm steadings can present a pollution risk to receiving waterbodies.  Treatment systems such as RSuDS have the potential to help reduce the pollution risks such drainage can present.  The SRDP 2014-2020 contains options to help provide a contribution towards the costs of creating specific RSuDS features.  Summary guidance exists for these measures, however technical design and build guidance is required for these RSuDS features and for other types of RSuDS which may be deemed appropriate.  It is intended that this guidance would build upon the SRDP guidance and the current RSuDS guidance published by the EA.
For the purpose of this project, 'steading run-off' refers to run-off from clean yard areas which currently discharge legally to a watercourse.  This does not include run-off from more contaminated areas of the farm steading which would fall under the definition of slurry.  Field run-off refers to both surface run-off and drainflow.
The aim of this project is to produce design and build guidance for treatment systems (RSuDS) which will allow farmers and advisors to select the most appropriate treatment system for their situation, locate and create it appropriately and provide guidance on on-going management. These systems also have potential for wider benefits such as for biodiversity and consideration should also be given to this.
Project Objectives
Review literature to identify the types of treatment systems which may be appropriate to deal with the types and volumes of run-off expected from a farm steading and from field run-off/drainflow.
Develop a process / decision tree to help land managers decide which treatment system would best suit their situation.  This could involve describing the circumstances under which each treatment system would be appropriate, taking into account different run-off pathways, drainage types and volumes.
Produce design and build guidance to allow land managers and their advisors to construct effective RSuDS. The guidance should detail the key design criteria for each system, such as scale, depth, aspect ratios, etc.  The guidance should also describe how different systems (such as ponds, swales, wetlands, etc) can be interlinked to maximise effectiveness.  Guidance should also be given on how to retrofit RSuDS to existing drainage facilities, and how to intercept field drains and surface run-off from fields.
Provide guidance on how the RSuDS described should be managed and maintained.