Assessing the effectiveness of Scotland's public flood warning service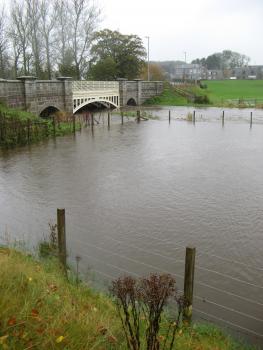 As Scotland's flood warning authority under the Flood Risk Management (Scotland) Act 2009, and in undertaking Civil Contingencies Act 2004 Category 1 duties, SEPA produced a Flood Warning Strategy (2012-16) to help deliver a strategic vision of the flood warning service. Specifically the service vision is:
SEPA will provide a flood warning service which helps Scottish communities and responders to take action, tackle flooding together and reduce the impact that flooding could have on lives through maintaining and increasing our capabilities as a respected and influential flood warning authority.
Supporting this vision are a number of outcomes including the aim to reduce the impact of flooding through the provision of reliable and timely flood warnings. In 2011, the introduction of the Floodline direct warning service in Scotland provided an active dissemination for the first time in Scotland. This service now supports over 25,000 customers and saw 300,000 individual messages being issued during the flood events of December 2015 and January 2016. Ensuring effective communication of warnings to such a large customer base is very important to SEPA. This research is being undertaken to understand how far SEPA has progressed through the assessment of the effectiveness of flood warning messages issued to the public.
Project Objectives
Identify whether Scotland's flood warning service is meeting the needs of its customers through damage mitigation actions
Identify whether customers value the current flood warning service as a vital tool in being more resilient to flooding
Understand whether all customers have identical requirements of the flood warning service or whether the service is used differently by separate and unique customer groups
Understand how customers respond to direct messaging received from Floodline in Scotland. Identify what actions customers take as a result of receiving flood alert and/or warning messages, including actions to mitigate flooding
Present the benefits of the flood warning service in Scotland (both tangible and intangible).