Slender Naiad (Najas Flexilis) Habitat Assessment - Site Prioritisation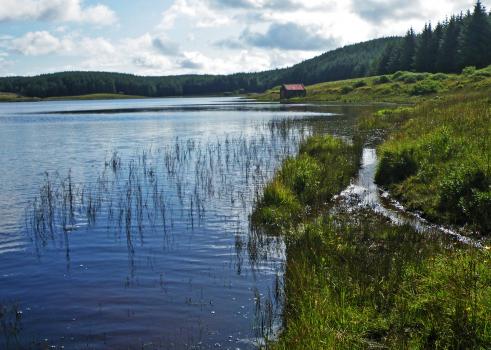 This project was commissioned following the publication of the report "Slender Naiad (Najas Flexilis) Habitat Quality Assessment" published in July 2020. The report reviewed the existing knowledge on the little understood habitat requirements for this rare aquatic plant. One of the key recommendations from this report was to identify suitable lochs in Scotland for further investigation of the species' presence and to highlight potential sites for reintroduction.
The original and follow-on project were requested by NatureScot and the project steering group consisted of NatureScot, SEPA, and Natural England. The project was commissioned and funded by CREW and is delivered by a team at the UK Centre for Hydrology and Ecology and the University of Stirling, led by Laurence Carvalho and Phil Taylor (PIs). The report for the Site Prioritisation is expected to be published in June 2021.
Project Objectives
This second phase of the project specifically addresses the following objectives:
• To develop and apply a methodology to identify Scottish lochs, where N. flexilis is currently unrecorded, which provide suitable habitats for the species;
• To develop a prioritisation protocol and apply it to produce a ranked list of the most suitable sites for further field investigations as undiscovered or re-introduction sites for N. flexilis. Suitable sites on mainland Scotland, where populations are most threatened, should be prioritised.