Understanding the risk to water resources in Scotland in response to climate change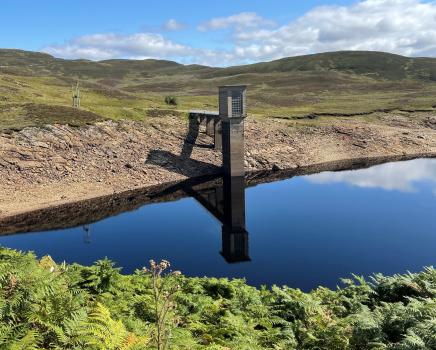 There is "irrefutable evidence" that the global climate is changing due to human activities. Even in 'water rich' countries like Scotland, these changes will have implications for the future of water resources. In Scotland, changes in rainfall patterns (spatially, temporally, and seasonally), together with the frequency and magnitude of extreme weather events including flood and drought, would result in significant challenges for Scotland's key industries including the water sector. Such changes will impact drinking water supply, energy, agriculture, economic activity, and supply chains. Although there are inherent uncertainties surrounding the climate change projections for precipitation at the global scale and what they mean regionally for Scotland, especially in the short-term (e.g., the next 30 years), water companies in Scotland increasingly need to compare and balance the evidence relating to changes to Scotland's climate with their medium to long term planning decisions about the way water is stored, managed, and used.
This project is led by a team from the Centre for Water, Environment, Sustainability & Public Health at the University of Strathclyde with core strengths in high-resolution climate modelling, interacting risks and cascading impacts, impact-based forecasting, and climate resilience, combined with experience in water and energy resources, hydropower, and sustainable development. The project was originally requested by Scottish Water and the report is expected to be published in March 2022.
Project Objectives
Main aim: To provide evidence of the latest science and methods relating to climate change and water resources in Scotland through the review of published literature, and to make recommendations that could be used in the preparedness and improvement of climate resilience across Scotland.
Objective 1: To create a baseline of evidence based on peer-reviewed literature, existing projects, initiatives and publications relating to past and projected impacts on Scotland's water resources, including changes to climate variability, seasonality and extreme events.
Objective 2: To identify challenges, opportunities and recommendations for further research relating to how stakeholders in Scotland monitor, evaluate, prepare for, and manage risks due to climate change.