A review of current practice in the provision of water and wastewater services by private developers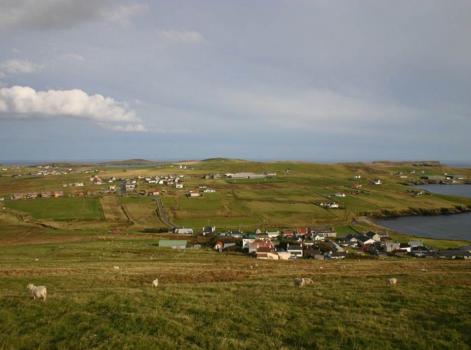 Small water and wastewater systems installed by private developers are a common feature across rural Scotland.   Private developers have two options for service provision:
1. Connect to existing public services at a cost to them
2. Build private systems and operate and/or seek a vesting agreement with Scottish Water
Option one is the most preferable however, in instances where distance of the developments from the public system makes it too costly to connect, a private solution is required. The default position in the system is private unless a vesting agreement with Scottish Water is in place and the developer builds to Sewers for Scotland and Water for Scotland guidance.   When it comes to vesting the biggest issue with the majority of private developments are that they do not meet these guidance standards or Scottish Water's requirements within the Specification and Standards for adoption. For successful vesting in these cases, the assets need upgrading at a cost to the developer that is unattainable.   This default leaves local councils with the challenge of approving the drainage arrangements and on private water supplies monitoring these via their Environmental Health Officers.
The reason the majority of these systems do not meet the standard generally comes down to cost to install infrastructure and treatment that meets the required standard set out in the guidance and SEPA consents.  Scottish Water has statutory duties to ensure the protection of public health and the environment which inevitably pushes up cost.  It is possible that the guidance and process is not well understood by developers and it is argued that the Scottish Water specs and standards are too onerous and restrictive and limits potential development sites which require higher (less cost effective) levels of treatment to meet consents.      
A clear understanding of the guidance available and the issues private developers face in this area are needed to establish a more robust procedure in the development and management of such systems.   This research aims to find gaps in the approach by private developers in the provision of water and wastewater services and provide recommendations for the future guidance in building and managing these systems.
Project Objectives
Determine the suitability of the solutions in place to meet water and wastewater standards and a clear understanding of the design guidance available.
Assessment into how effectively these sites are managed, operated and maintained.
Identify barriers to achieving adoption standards as required by Scottish Water.
Investigate alternatives to Scottish Water adoption of these systems, providing recommendations for the most suitable, detailing the costs, risks and benefits of each.
Assess the economic balance on these smaller treatment plants and networks to maintain, are their technologies that are cost effective based on current charges?