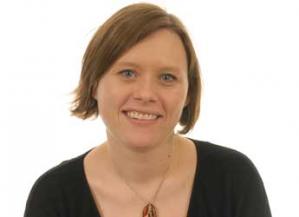 The James Hutton Institute Craigiebuckler AB15 8QH Aberdeen
Mags is a human geographer working in the health and wellbeing position in the Social, Economic and Geographical Sciences Group within the theme of society, institutions and governance. She joined the James Hutton Institute in January 2013.
Mags has a BSc in Environmental Geography and a MSc in Rural and Regional Resources Planning (University of Aberdeen). Between 2001 to 2004 she worked as a research assistant at the University of Aberdeen helping to develop a tool to appraise policies for their accessibility impacts in rural areas and also considering the ways that health services are adapted to suit rural and urban circumstances. For her PhD, she considered the ability of policies which provided support to bus services to promote accessibility in rural areas of Scotland.
Between September 2007 to December 2012, Mags was a Research Fellow at the Centre for Rural Health at the University of the Highlands and Islands working on a number of different projects relating to links between health and wellbeing and natural environments, rural health service provision and configuration (particularly the place of new professional roles), how rural communities are changing and responding to these changes and the use of e-health to develop future solutions for rural communities.