22nd June 2020
Testing waste water for signs of Covid-19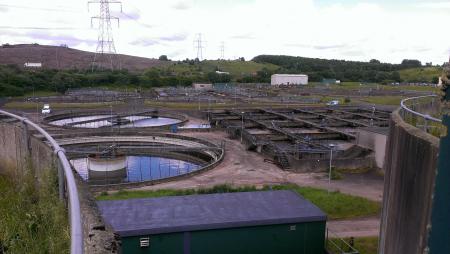 CREW funded project to test waste water for signs of Covid-19 to help pinpoint local spikes of the virus.
On request from Scottish Water, the Centre of Expertise for Water (CREW) funded a pilot project that aims to determine whether SARS-CoV-2 viral RNA can be detected in municipal wastewater from Scottish communities and whether the detection of SARS-CoV-2 viral RNA in municipal wastewater has the potential to be used to track community infection. Dr Alex Corbishley led the research from the University of Edinburgh's Roslin Institute and CREW engaged the Scottish Environment Protection Agency (SEPA) to ensure that the methods developed could ultimately be adopted by SEPA as part of their national (Scottish) programme of surveillance and analysis. CREW invited experts such as Dr Michael Gormley (Heriot Watt University) to join the project Steering Group and informed the Scottish Government of key developments to ensure project outcomes are shared widely.
CREW funding and coordination allowed for a rapid response to the research need to develop an assay to help tracking SARS-CoV-2 via municipal wastewater. The CREW project team used this opportunity to develop networks (and funding proposals) within the UK and internationally to work collaboratively towards finding a solution to this complex issue.
Dr Alexander Corbishley of the University of Edinburgh's Roslin Institute, said:
"Detecting viral genetic material in waste water is relatively easy, however the challenge is measuring how much genetic material is present accurately and relating that to disease levels in the community. The support from CREW has allowed us to use our expertise in disease monitoring to inform SEPA and Scottish Water's efforts to develop a Scottish wastewater monitoring programme".
See BBC Scotland coverage here: https://www.bbc.co.uk/news/uk-scotland-53109139