Evaluating Knowledge Exchange; A Review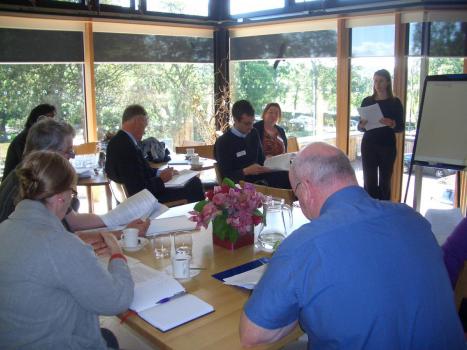 This review brings together literature relevant to evaluating projects and programmes that aim to enhance knowledge exchange (KE) between researchers, policy makers and other stakeholders (i.e. anyone with a 'stake' in a process or problem). The review aids the development of evaluation procedures to understand the effectiveness of KE projects implemented by CREW.
This review aims to provide recommendations for what needs to be considered in the design of evaluations. It is not meant to provide a step-by-step guide. The context for which this review has been conducted is environmental management and its relationship to and between the knowledge held by researchers, practitioners and policy makers. However, given the limited research on evaluating KE in environmental fields, the review draws on research from a wide range of other fields including business, management, health and education.