International policy review on small sewage systems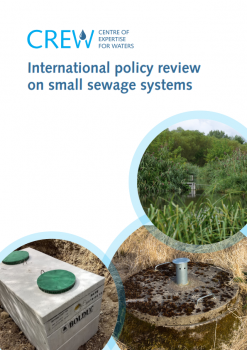 Private small sewage systems, such as septic tanks, if not properly managed, can lead to a number of issues including pollution of the water environment and nuisance issues such as ponding and odour. These issues can have significant negative impacts on local communities and are difficult for these communities to address. Through an international review of approaches to small sewage systems, this project sought to understand how small private sewage systems are managed in other countries (with similar socio-economic profiles to Scotland) and the benefits and disbenefits associated with different approaches, with a view to informing approaches in Scotland.The review focused in particular on policies relating to the authorisation of new and existing small sewage systems and to the ongoing regulation both 'historic' and newly-installed systems.
This project sought to answer the following questions:
What is the policy baseline on small sewage systems (SSS) in Scotland?
How are small sewage systems (SSS) and discharges in other countries controlled?
Are there examples of approaches that encourage circular use of water, energy or nutrients?
The international review outlines the commonalities in SSS related issues across countries where SSS are used and draws a serie of key recommendations for policy and management.
The guidance document provides information for developers to enable them to identify the most appropriate sewage systems for a specific use and instil confidence to planners and the regulator that such systems are fit for purpose and suitable for private operation over the long term.