24th May 2023
Poster Session-RESAS Science, Evidence, and Policy Conference – Edinburgh 18 May 2023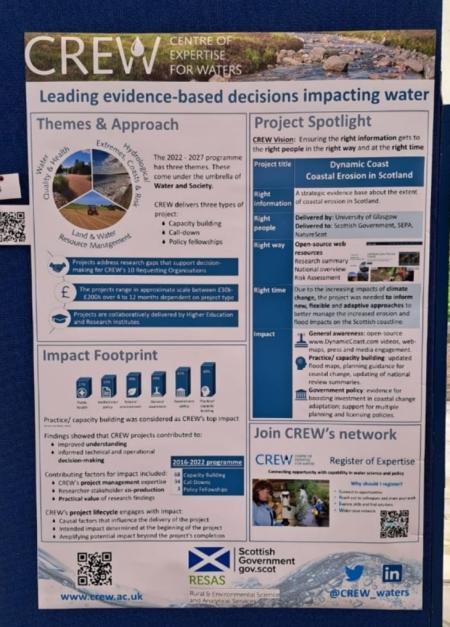 CREW aims to support evidence-based decisions that impact water and society.
This is achieved by ensuring that the right information gets to the right people in the right way at the right time. The programme offers three types of projects that address research gaps for CREW's ten requesting organisations, these projects are delivered by Higher Education Institutes.
CREW's poster for this session highlights an overview of the themes and approach for the 2022-2027 programme, a project spotlight shows how CREW operates in practice and the impact footprint detailing CREW's project lifecycle and intended impact.