24th May 2023
RESAS Science, Evidence, and Policy Conference – Edinburgh 18 May 2023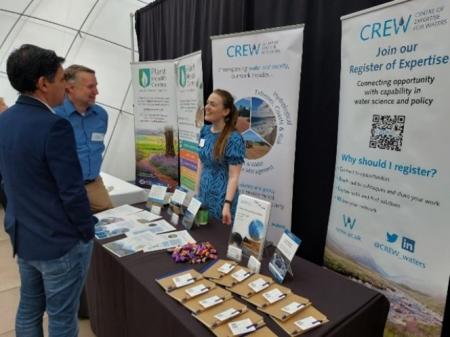 The CREW team attended the Research Rural and Environment Science and Analytical Services Division of Scottish Government (RESAS) Science, Evidence, and Policy Conference held at Dynamic Earth in Edinburgh on 18 May 2023.
The conference brought together stakeholders from across the rural and environmental research and policy landscapes in Scotland.
Researchers and policy makers from across the public sector discussed key cross-cutting strategic issues, research community priorities and potential future evidence needs.
Key messages/challenges:
Need to bridge the gap between science and policy
Science and evidence are needed to support emerging and future policy changes
Need transition to systems thinking approach
Focus on 'just' transitions
Do we accept to accept change?
We must use our agency to take action now and affect change in the real world