CRW2022_04 Assessing the socio-economic impacts of soil degradation on Scotland's water environment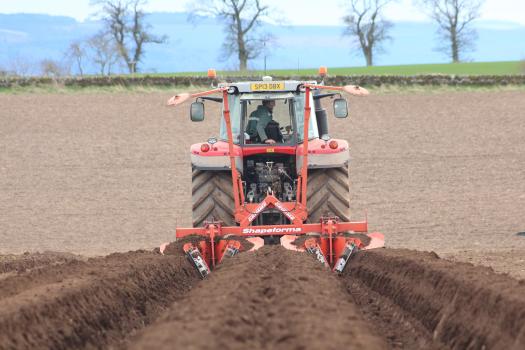 CREW Code: CRW2022_04
Theme: Land and Water Resouce Management
Project status: Call for proposals
Type of project: Capacity building
Context: Soil degradation can result in damage to people, businesses, and the environment with consequent impacts to a wide range of policy/regulatory/industry areas. Measures required to avoid soil degradation and follow-on impacts may need to be implemented by businesses and in areas that are not necessarily related to the communities and businesses who will benefit the most. The true costs of soil degradation in Scotland for land-based businesses and the wider society (e.g, impacts on water quality, flooding, climate, and biodiversity) is unknown.
Aim: Develop and apply (as supported by available relevant data) a method to assess the socio-economic-environmental impacts of soil degradation, both the on-site impacts on land-based businesses and wider off-site impacts on Scotland's water environment.
Project key considerations:
Potential to build on or amend existing cost of soil erosion frameworks to include other relevant soil degradation processes in Scotland.

Use of these existing or newly developed methods to assess direct, on-site costs to land-based businesses and indirect, wider (on- and off-site) costs to society, with a focus on the impacts on water quality, aquatic habitats and species, biodiversity, and flooding.

How best to apply and validate these methods.
Impact: Provide an enhanced understanding of the impacts and costs of soil degradation to inform development and implementation of more holistic actions to prevent wider (and potentially more costly) social and environmental impacts.
View the Project Specification.
View the Application form.
Applications should be submitted by Noon on Friday 27th January 2023.
GUIDANCE & DOCUMENTATION
All feedback and queries related to CREW calls should be emailed to Research Support Officer, Regan Tammi (Regan.Tammi@hutton.ac.uk).

All non-confidential queries and answers will be published on this website.

All applications should be submitted by email to Research Support Officer, Regan Tammi (Regan.Tammi@hutton.ac.uk) before the deadline.
Applicants should use the CREW Application Form when applying for projects.

CREW Funding Terms and Conditions have been provided to all eligible Higher Education Institutes and Research Institutes.
Project Objectives