Surface water flood forecasting for urban communities: A Review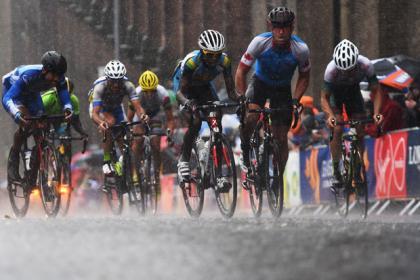 In urban areas, the impacts of surface water flooding can be very severe as such environments are generally densely populated and contain vital infrastructure. In recent years there have been regular occurrences of urban flooding in many parts of the UK with surface water flooding accounting for approximately one-third of flood risk from all sources (Houston et al., 2011). Within Scotland, the National Flood Risk Assessment (SEPA, 2011) estimates that around 125,000 properties are at risk of flooding from all sources and that surface water accounts for approximately 38% of the predicted impacts. Modelling, and real-time forecasting, of urban flood inundation is therefore increasingly relevant given the magnitude of potential loss and disruption.
This project aimed to assist SEPA in increasing its capabilities through developing an appropriate modelling methodology for surface water flood forecasting that could be operated in real-time. The Commonwealth Games in Glasgow (July 2014) offered a suitable opportunity to test the methodology. It provided a real situation where the risk of flooding was considered a major concern to strategic operations and where a forecasting system could be highly beneficial for the emergency response community.