23rd November 2022
Partnership of researchers secure new UKRI MRC funding to tackle pharmaceutical contamination in Scotland's waters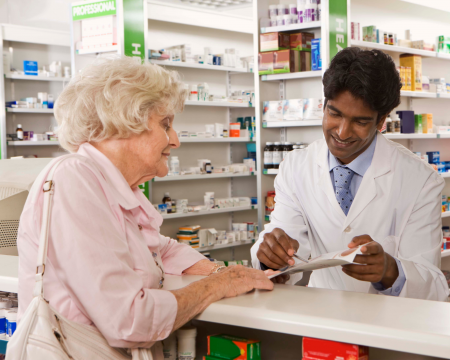 Researchers at the University of Highlands and Island's Environmental Research Institute, NHS Highland and the University of Nottingham have secured £100,000 of funding to develop and evaluate a framework to incorporate environmental risk into prescribing practices.
The occurrence of pharmaceuticals in the environment, and the risks to aquatic life are well-recognised and occurs worldwide. Pharmaceuticals are introduced to the environment by those taking prescription and 'over the counter' medicines through the excretion of residues into wastewater and when unused medicines are flushed down the toilet/sink instead of being returned to pharmacies.
This 12-month project is in partnership with the James Hutton Institute, Scottish Water, Scottish Environment Protection Agency (SEPA) and the University of Uppsala. The project builds upon knowledge gained in a recent CREW-funded project: 'Pharmaceuticals in the Water Environment' and CREW continue to fund impactful research on water quality and health, read more here. The project will use a novel visualisation tool developed by the One Health Breakthrough Partnership, supported by SEPA, that includes data on medicines detected in Scottish waters and NHS Highland prescribing data to generate new knowledge and to raise awareness of the environmental impact of prescribing and to develop sustainable practices that benefit the NHS, patients and Scotland's aquatic environment.