CREW Science Policy Fellowships - Flood resilience in Scotland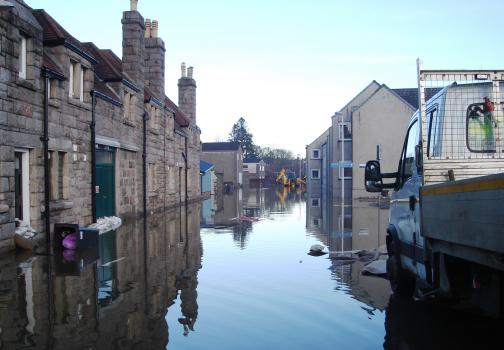 Type of project: CREW Science Policy Fellowship
Autumn 2023 Call: CREW intends to commission up to three Science Policy Fellowships which are aligned to, and support, the development of Scotland's first Flood Resilience Strategy.
Project Status: Call for proposals
Budget: up to a maximum of £45,000
Application deadline: Friday 13th October 2023, 15:00
Science Policy Fellowship application form
Overview
CREW Science Policy Fellowships intend to support evidence-based decisions by providing the opportunity for Scotland's research community to advocate for critical science that addresses upcoming water-related policy, regulatory and/or industry needs. This 'research-push' workstream compliments CREW's 'policy-pull' Capacity Building and Call Down workstreams in facilitating exchanges of expert knowledge between Scottish Higher Education Institutes (HEIs) and Research Institutes, and policymakers, regulators, and industry representatives.
Eligibility
CREW Science Policy Fellowship funding is open to applications from all relevant Scottish HEIs and Research Institutes (approved subcontractors). Approved subcontractors have received a copy of CREW's Terms and Conditions. CREW encourages applications from experienced to early career researchers (ECRs) under the supervision and mentorship of experienced researchers.
GUIDANCE & DOCUMENTATION
All feedback and queries related to CREW calls should be emailed to

procurement@crew.ac.uk

All non-confidential queries and answers will be published on this website.

All applications should be submitted by email to

procurement@crew.ac.uk

before the deadline.

Applicants should use the

CREW Science Policy Application Form

when applying for projects.

CREW Funding Terms and Conditions have been provided to all eligible Higher Education Institutes and Research Institutes.
Project Objectives