The use of remote sensing to detect and monitor algal and cyanobacterial blooms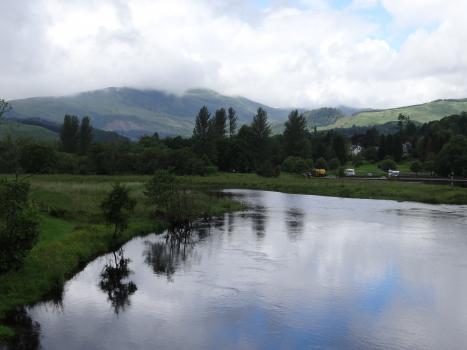 At a UK and European level there is currently no suitable way to measure the frequency and intensity of algal blooms. One of the major stumbling blocks is the cost involved in undertaking sufficient sampling (and counting) of the frequency of algal blooms at a large number of sites. Additionally, a single sample may not be representative of an algal bloom, in particular cyanobacterial blooms, which can form surface scums and be blown towards lake shorelines. The use of satellite remote sensing can overcome some of these problems. This report describes the considerable potential for high frequency monitoring of large lakes using remote sensing (MERIS sensor on the Envisat satellite).
Investigation of the relationship between humic substances and total phosphorus and the processes of release from catchment soils to loch waters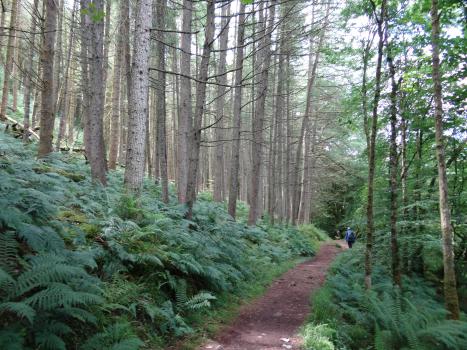 This study outlines proposals to clarify the importance of water colour (in terms of dissolved organic matter - DOM - compositional quality, e.g. humic substances (HS) content) for predicting TP concentrations in Scottish Lochs to help meet regulatory criteria under the Water Framework Directive.
National Coastal Change Assessment 2: Enhancing the evidence base and our ability to adapt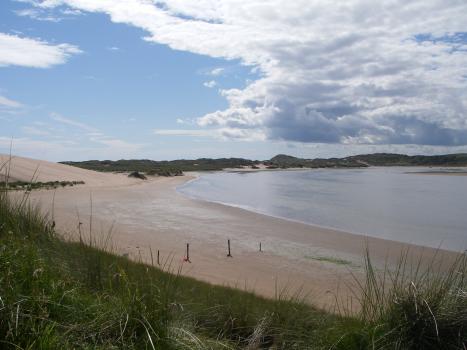 The CREW-funded National Coastal Change Assessment (NCCA) has revolutionised the evidence base of coastal change. The entire 21,000 km of the Scottish coastline has been categorised and 3,800 km of potentially erodible 'soft' coast identified and investigated to quantify historic and recent mobility. Of the soft coast, 23% has experienced significant change. Looking forward, past rates have been projected to 2050 to identify likely areas of erosion and the assets (roads, rail, housing etc.) that may be vulnerable.
Whilst the NCCA is a significant step forwards in understanding coastal erosion in Scotland, the steering committee recognised that its results were:
Indicative: due to data accuracy and the stochastic nature of coastal erosion
Partial: considers only those areas subject to past erosion and excludes those that may erode for the first time in the future
Conservative: does not consider accelerations in erosion due to climate change
Two-dimensional: reflects planimetric changes only with change inferred for the whole beach from movements of Mean High Water Springs (MHWS). Contrasting this, three dimensional techniques reflect volumetric changes across the intertidal, upper beach and hinterland allowing sediment exchange between sections of the beach to be better quantified to support more informed adaptation.
This subsequent project seeks to enhance the evidence base developed by NCCA and where possible, address the above limitations to help appreciate if, and how much, we may be underestimating future erosion and erosion enhanced flood risks.
The outputs of this project will help Scotland lead by example in climate change mitigation and adaptation along our coast, which is particularly exposed to climate risks. It will also help meet Scotland's obligations under multiple aspects of the Climate Change Adaptation Programme, Flood Risk Management Act, Community Resilience Strategy, Scottish Planning Policy, National Marine Plan, Historic Environment Scotland's Climate Change Action Plan, Land Use Strategy and Scottish Biodiversity Strategy.
Project Objectives
Erosion enhanced flooding: Identify natural features the removal of which may increase flood or erosion risk. Create a methodology to identify features that may be most vulnerable to erosion along with a database of these features. Also identify where beach lowering at defences may increase flood risk.
Climate change increased erosion risk: Consider erosion implications and erosion enhanced flood risk. Consider the implications of the climate change scenarios and identify sites suitable for adaptation.
Enhance change analysis: Develop methodologies to improve understanding of dynamism (i.e. including relationship between MHWS and vegetation edge).
Mitigation and Adaptation: Develop Mitigation, Adaptation & Resilience Plans at key sites.
Increase adaptation awareness: Provide data analysis support to SG staff to identify adaptation and collaboration opportunities to assist organisation uptake of adaptation.
Social vulnerability to coastal erosion: Consider vulnerability of communities by performing disadvantage mapping for coastal erosion of Scotland.
Natural sources of phenols and mitigation measures to reduce their release into the water environment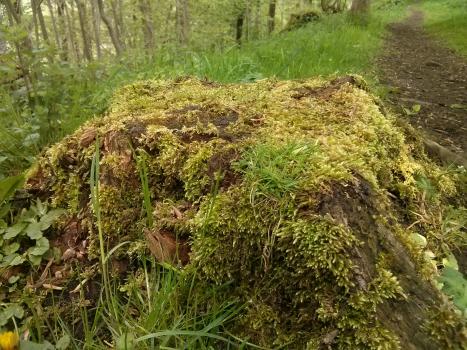 The phenols of interest in this project are those that occur naturally in the environment, for example due to decomposition of organic matter, and those that enter the environment due to forest fires, muirburn or wildfires. There is limited understanding regarding the source of these natural sources of phenols in the environment, what triggers their release, or what can be done to limit their release, and whether any mitigation measures can be used to prevent them from entering the water environment. When phenols are present in drinking water catchments they can react with the chemicals used in the water treatment process, which may result in taste and odour problems at the customers' tap.
This project aims to collate existing research on sources of natural phenols, triggers of their release and any mitigation measures relevant to drinking water sources in the Scottish Highlands, with a view to assessing and informing future management of phenols in Scottish drinking water catchments.
Project Objectives
Identify any case studies where natural phenols have been identified and mitigation measures implemented, either successfully or unsuccessfully.
Identify the main sources and controls of natural phenols in drinking water sources in the Scottish Highlands, with a specific focus on groundwater.
Develop a risk assessment tool for different source types e.g. ground water, river intakes. This should include information on the key controls e.g. geology, geographical area, land classification (subject to available information).
Identify potential mitigation measures to reduce the risk of natural phenols in the water environment.
Deliver a report to share the findings.
Developing Scotland's Shellfish Water monitoring programme
This project set out to develop recommendations for delivery of a scientifically robust, efficient and cost-effective sanitary survey programme and environmental monitoring programme to better inform Food Standards Scotland (FSS) and Scottish Environment Protection Agency (SEPA) shellfish water programmes.
In consultation with FSS and SEPA, the report identified the strengths of current approaches and opportunities for improvements to inform future discussions with Scotland's shellfish industry. Opportunities for integration of FSS and SEPA programmes and recommendations for Standard Operating Procedures (SOP) for sanitary surveys are also provided. Review of international shellfish research and the results of national-scale data analysis of shellfish E.coli provided the evidence-base for the recommendations.
The attitudes of communities at risk of flooding to natural flood management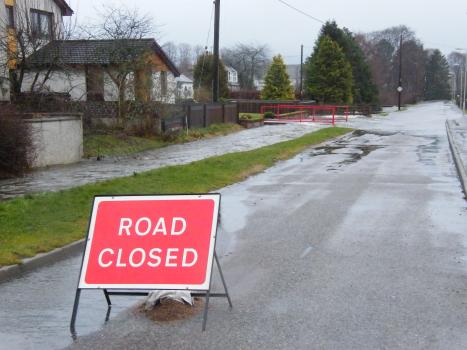 Working with natural processes to manage flood risk (natural flood management or NFM) is integrated into Scottish flood risk management (FRM) planning through the Flood Risk Management (Scotland) Act 2009. Currently 106 actions have been identified in the FRM Strategies and Local FRM Plans which contain an element of NFM, predominantly studies. Subsequent delivery of NFM works on the ground will require buy in and coordination between multiple individuals and organisations, including public bodies, local authorities, consultants, land managers, and most importantly, those communities at risk.
Currently, little is known of the attitudes of communities at risk to natural flood management. While there is much conjecture that such communities favour hard defences, projects such as Pickering and Belford in the North of England have demonstrated that communities can be supportive of natural flood management when delivered as part of a suite of FRM measures. Support may depend on a number of factors, such as the type of proposed NFM measures, the timescales, familiarity with the approach, and elements of engagement such the extent to which the community is engaged in delivery and the trust held in the delivery body.
Project Objectives
The objectives of the study are to better understand the extent to which communities at risk support NFM and the factors that influence this support. The outputs of this project will provide information that helps the responsible authorities better facilitate community buy in for NFM works on the ground. The key tasks are to:
Undertake a literature review of existing information on individual and community support for NFM and any influencing factors.
Identify five at-risk communities for engagement. These should include communities at risk of coastal and river flooding, covering both urban and rural settings.
Develop and implement a research methodology for engaging with the case study communities and develop a sampling strategy that is inclusive of as many views within the community as possible. The engagement should cover direct questions concerning support for NFM, as well as increasing our understanding of the factors that may influence this support.
Reduction of pharmaceuticals in the water environment: Baseline assessment and recommendations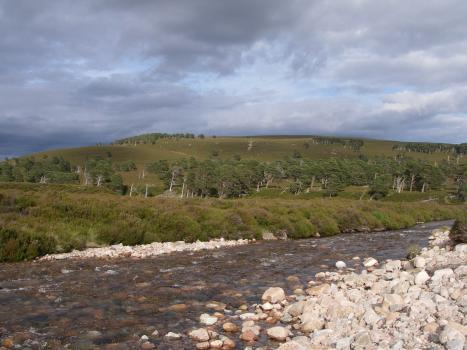 Wastewater treatment works are not able to fully remove all pharmaceuticals and their metabolites, leading to the unintended release of these compounds in the water environment. These substances can be ecotoxic, bio-accumulate, and contribute to the introduction/spread of anti-microbial resistant bacteria and other microorganisms in the environment. The waste streams containing these pharmaceutical compounds originate from many sources, but are particularly concentrated from hospitals and associated wastewater treatment plants although for commonly used medicines domestic use is widely recognised as the overall greatest source. Increased wastewater treatment alone is not a sustainable method to keep pharmaceutical compounds from entering the water environment. Source control is a key part of the solution to protecting the water environment.
The concept of "Essential Medicines," introduced by the World Health Organisation in the 1970s, provided a list of medicines that were selected based on safety, clinical effectiveness, and cost effectiveness. This idea has been widely adopted, with the Stockholm Wise List updating this concept to incorporate environmental considerations. Where clinical and cost effectiveness of medicines are equal, then the environmental impact of the medicines is considered to decide which should be the preferred choice on the formulary (i.e. list of medicines available to the prescriber). Updating local formularies to include environmental considerations potentially reduces negative impacts of pharmaceuticals and their metabolites on the water environment by ensuring prudent prescribing choices.
Performing a similar formulary update in Scotland requires adapting this list to be relevant to the pharmaceuticals of concern in Scotland as well as developing a method to link this new information into the existing NHS prescribing system and inform prescribers and patients of the changes. The Green Breakthrough Partnership plans to update the NHS Highland formulary to incorporate environmental effects as a pilot. Prior to making any changes to existing Scottish NHS formularies, the baseline levels for both the existing water environment data and prescription numbers for these pharmaceuticals need to be assessed. Establishing a baseline enables the future assessment of the impact of the study.
The project will focus on a list of pharmaceuticals, identified through consultation with the project steering group by prioritising chemicals that a) are of concern to Green Breakthrough Partners because of their environmental impact, b) have the potential to promote antimicrobial resistance, and c) are commonly prescribed by the NHS.
Project Objectives
Assess the spatial and temporal availability of baseline data in Scotland (e.g. prescription data, environmental monitoring data, discharge data), and identify gaps in the datasets, including any quality concerns.
Provide recommendations for small-scale data gap filling i.e. targeting monitoring campaigns or changes to existing programmes (e.g. extension to SEPA's WFD Watchlist monitoring).
Provide initial recommendations on visualising the baseline dataset and related information based on the findings of objectives 1 and 2 to inform a potential follow-on project.
6th August 2018
Hydro Nation Scholars Programme 2019 - PhD Project Proposal Call Open

Scottish Government funding for up to 7 PhD scholarships is available through the Hydro Nation Scholars Programme
Scottish Government funding for up to 7 PhD scholarships is available through the Hydro Nation Scholars Programme, part of the Scottish Government's Hydro Nation Strategy. The call for project proposals for 2019 is now open. Proposals based on the advertised topics of interest can be submitted by either academics or prospective PhD Scholars. The submission deadline is 26th September 2018, with advertisement of successful projects starting in October.
For more information, see the website: http://www.hydronationscholars.scot/apply.html
1st August 2018
World Overshoot Day - How CREW is working to move the date back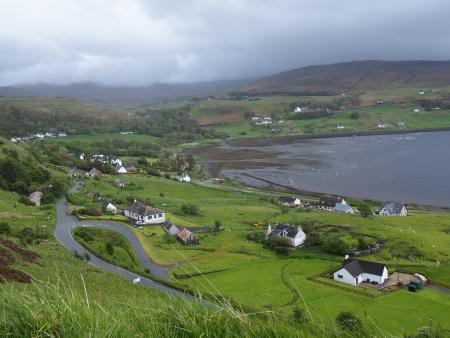 World Overshoot Day represents the day of the year where we, as a planet, have used up more resources than Earth is able to renew in one year. The Overshoot date this year (1 August 2018) is the earliest in history.
World Overshoot Day represents the day of the year where we, as a planet, have used up more resources than Earth is able to renew in one year. The Overshoot date this year (1 August 2018) is the earliest in history.
CREW researchers are working to move the date back through a number of projects that relate in some way to the circular economy. In fact, one of our four themes is Sustainable Communities, focusing on efforts to help rural and urban communities become more sustainable and resilient by helping to address challenges associated with access to affordable energy, treatment and disposal of waste, and the provision of drinking water supplies.
CREW Circular Economy Projects:
Phosphorus flow mapping to identify opportunities for recovery and reuse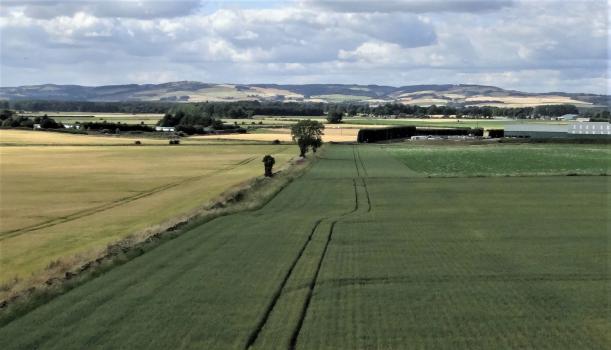 The need to look for more local sources of phosphorus (P), such as recycling of P in waste, becomes increasingly important as rock-phosphate quality declines. Moving towards a closed P cycle has the potential to decrease cost, increase sustainability, reduce pollution, and improve local and worldwide food security through long-term access to P. In line with the EU "Roadmap to a Resource Efficient Europe" and the "Circular Economy Action Plan", resource recycling is important to the Scottish Government's growth strategy, resource efficiency plans and developing a closed loop circular economy.
Although there has been a significant amount of research on P flows through natural and managed water systems, the spatial patterns of P-rich waste generation, recycling opportunities, and the economic costs associated with these remain unclear. This project seeks to build on the outputs of previous studies to pilot spatial P flow maps for large Scottish catchments with contrasting land use (urban vs rural land use). Ultimately, this may be upscaled to create a regional scale map of Scotland's P flows. This work will allow the identification of opportunities for innovation in capture and reuse of P by assessing the economic costs associated with these steps as well as locating potential links between currently untapped sources of recoverable P (e.g. wastewater treatment) and users of P (e.g. agriculture).
Previous CREW projects relevant to this project:
Project Objectives
This project aims to map out existing P flows for two Scottish catchments of contrasting land use. The project aims to develop an improved P management strategy and highlight areas where this strategy is likely to produce the most significant results.
Specific objectives include:
Produce a short review of P flows at a Scottish level, including:


How spatial coupling concepts (e.g. P source locations compared to P use locations) are tackled in countries where this practice is advanced (e.g. Netherlands).
P recovery methods appropriate to Scotland's dominant P waste sources.
The major/minor P usage opportunities (e.g. fertiliser replacement in different sectors); products/forms available for reuse.

Produce a P flow map for two Scottish catchments of contrasting land use.
Analyse a number of scenarios (e.g. P recapture using different strategies, reuse in various locations) for the two catchments and identify areas that deliver best practise in P management and offer opportunities for generating value. Explicitly consider the costs associated with the proposed opportunities (e.g. transport, capture, and processing costs).
Provide recommendations for the potential future project upscaling the results to create a P-flow map for Scotland.
Pages