CRW2023_09 Methodologies for sampling fish populations in Scottish freshwater lochs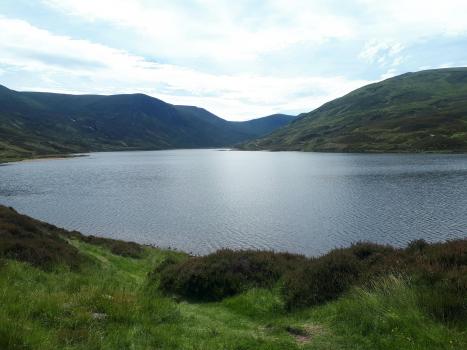 Type of project: Capacity Building
Aim: The overall aim of this project is to review available fish sampling techniques in freshwater lochs in Scotland, including the limitations of each method, and to provide recommendations on the best techniques for regulators and advisers.
Project Status: In procurement
Budget: Up to a maximum of £45,000.
Application deadline: 28th November, 15:00
Project Objectives
CREW Science Policy Fellowships - Flood resilience in Scotland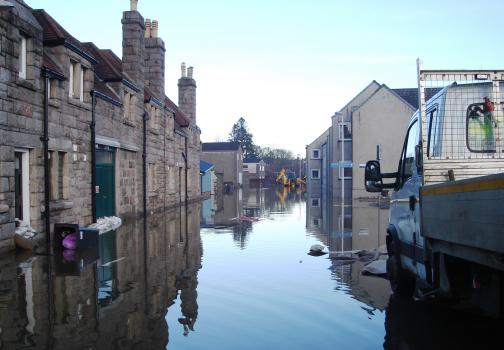 Type of project: CREW Science Policy Fellowship
Autumn 2023 Call: CREW intends to commission up to three Science Policy Fellowships which are aligned to, and support, the development of Scotland's first Flood Resilience Strategy.
Project Status: Procurement
Overview
CREW Science Policy Fellowships intend to support evidence-based decisions by providing the opportunity for Scotland's research community to advocate for critical science that addresses upcoming water-related policy, regulatory and/or industry needs. This 'research-push' workstream compliments CREW's 'policy-pull' Capacity Building and Call Down workstreams in facilitating exchanges of expert knowledge between Scottish Higher Education Institutes (HEIs) and Research Institutes, and policymakers, regulators, and industry representatives.
Eligibility
CREW Science Policy Fellowship funding is open to applications from all relevant Scottish HEIs and Research Institutes (approved subcontractors). Approved subcontractors have received a copy of CREW's Terms and Conditions. CREW encourages applications from experienced to early career researchers (ECRs) under the supervision and mentorship of experienced researchers.
Project Objectives
6th September 2023
CREW's Register of Expertise for the water sector - an online, searchable platform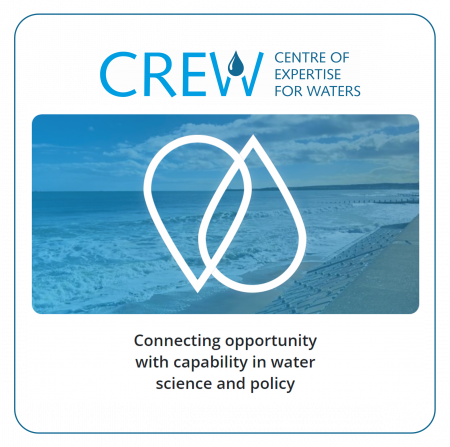 CREW's Register of Expertise
Connecting opportunity and capability in water science and policy
Visit register.crew.ac.uk
• Connect to opportunities
• Reach out to colleagues and share your work
• Explore skills and find solutions
• Widen your network
CREW's water sector Register of Expertise was launched on World Water Day March 22nd 2023.
Learn all about it here!
Aim: The Register of Expertise aims to:
support colleagues in the Scottish water community access information on water experts and expertise;

provide a platform to increase visibility and interconnectedness when searching for new project consortia and wider collaborations; and

facilitate a network of expertise from academia, industry, regulation, and policy.
Development: The project was annouced at a CREW engagement workshop with Higher Education Institutes and Research Institutes, and suggestions and feedback was taken on board. A scoping study reviewed the evidence base on contemporary research taxonomies, related methodologies and technical characteristics and functionality of a range of online expert-finding systems.
Find an Expert: The Register of Expertise contains information on who relevant experts are, where they are working, what role, research expertise, experience, and skills they possess and how they contribute to CREW projects and Scotland's science: policy interface on water. Search by (a combination of) Geographical region of research operations, specialist areas, environmental sector, discipline, technology, role or by name!
Register: Researchers and practitioners alike can register in seven steps from a mobile phone or computer. Accounts are verified by the CREW team, then users can complete their profiles and update them at any time. Users can also link to their existing profiles and identifiers (e.g., LinkedIn, ResearchGate, Orchid) and reference key CREW publications and wider outputs.
If you have any queries about the Register, please email RoECoordinator@crew.ac.uk
CRW2023_07 Increasing flood resilience: residential and community rainwater run-off retention solutions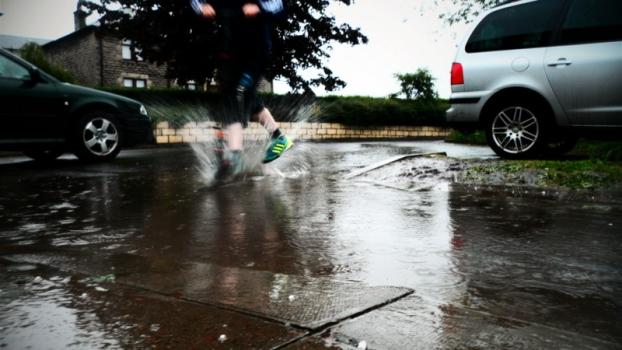 Type of project: Capacity Building
Aim: The project aim is to evaluate and compare the cost effectiveness and efficacy of residential and community property rainwater run-off retention solutions to increase flood resilience and, develop a decision support infographic to inform future planning and/or development decisions.
Project Status: In procurement
Project Objectives
25th August 2023
Tackling water and environmental challenges is a win-win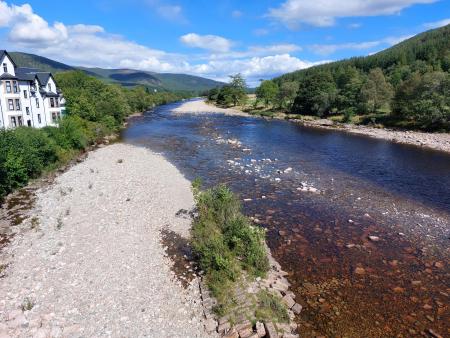 Opinion piece by Dr Rachel Helliwell published in the Herald (22nd August 2023) for World Water Week
There is no escaping the fact that we are facing serious global challenges when it comes to water. Growing populations, climate-change driven extreme weather events that result in shocks to our natural and built environment, depleted groundwater supplies, pollution from agriculture, industry and sewage… the list goes on.
And yes, even Scotland, a country with an ambition to become the first Hydro Nation for its clean, abundant water resources that contributes to a vibrant economy, is not immune to these challenges, with 34% of its waterbodies failing to achieve good standards.
As it's World Water Week this week (August 20-24), I want to take the opportunity to reflect on what those challenges are, but also what we can do about them.
The reality is that climate change remains the single greatest, long-term threat that we face, and the impacts are being increasingly felt in Scotland. For example, this summer's extremely dry June compounded the problems of already low ground water levels.
Whilst the unusually wet July that followed, may have partially offset a potentially serious situation, the threat to water reserves persists with the number of extreme drought events in Scotland potentially increasing from an average of one every 20 years to one every three years.
These mean that communities can experience a lack of water, particularly where there is a reliance on private water supplies, and there is a clear need for more research to underpin strategic planning in this area.
On the other hand, we are also witnessing an increase in severe wet weather events, like Storm Frank and Arwen, meaning that households and businesses, as well as our natural environments, are being impacted by flooding. The extremes bite at both ends and this trend looks set only to increase.
But, taking water scarcity and flooding as an example, there is an opportunity to address these issues together, while also realising wider environmental, social and economic benefits.
The first step in addressing these issues is to better understand the nature of the problem. To do this, scientists here at The James Hutton Institute are looking at regional differences in and vulnerability to water scarcity across Scotland, including how rapidly the situation can deteriorate and recover.
This is critical to major Scottish industries that rely on these resources, from farming to whisky production, to be able plan and manage their operations.
Alongside this work, other studies at the Hutton are focusing on novel approaches to flood management, such as nature-based solutions. These are where more natural environments like ponds or wetlands are reinstated or created. These aim to provide water storage in river catchment areas, with the potential to recharge groundwater, slow river flows, reduce flooding and provide a vital water resource for people and wildlife during periods of water scarcity.
These are examples of some of the coordinated research that brings scientists from a wide range of disciplines together to find innovative solutions to protect people, businesses and support nature.
The Scottish Government understands that effective approaches to water and catchment management doesn't just happen without significant leadership and coordination. That's why, through its Hydro Nation agenda, it is supporting centres of expertise such CREW (the Centre of Expertise for Waters and Scotland's Hydro Nation International Centre. These organisations, based at the Hutton, are responsible for building the necessary partnerships between talented natural and social scientists and engineers together with policy makers, planners, practitioners, and stakeholders – all sharing their knowledge, skills and expertise to address the many complex challenges facing the water sector today.
Looking forward, effective partnerships like these will be fundamental to policy success in areas such as the management of other new and increasing challenges, such as the growing range and mix of chemicals, pharmaceuticals and contaminants entering our waters. But there's also a need to reduce surface flooding in urbans areas and support the just transition from fossil fuels to alternatives like hydrogen energy. Our water plays a key role in all these areas. Through working in partnership, Scotland, as a Hydro Nation, is ideally positioned to address these challenges and be a leader in transformative change in the worldwide water sector.
CRW2023_01: Hydro Sector engagement over environmentally effective and cost-efficient sediment management at impoundments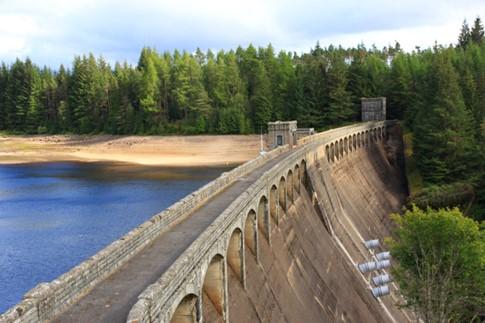 Type of project: Capacity Building
Aim: The project has two main aims. The first is a science communication exercise to raise awareness in the hydro sector of basic river geomorphological processes. This will provide a platform to help raise awareness of: (a) the ecological importance of sediment continuity to rivers and of the environmental risks of not properly addressing this in permit applications; and (b) of the commercial risks posed by climate change-related increases in the rate of sediment delivery to hydro and water supply impoundments. The second aim is to improve understanding and raise awareness of the cost effectiveness of different sediment management options available to address these risks. These improved levels of understanding will make the process of applying for, issuing, and reviewing permits more efficient for hydro-scheme operators and SEPA respectively.
Key questions:
To what extent are hydro-scheme operators aware of the hydrological and geomorphological impacts of climate change and of the associated risks to their operations over decadal to century time scales?

To what extent are operators aware of the effects of their activities on sediment transport and the consequent effects on river habitats and species in adjacent river reaches?

To what extent are the operators aware of the different sediment management options available to them and to what extent have they considered using them at their sites?

What are the potential cost-benefits of applying these different options and to what extent are the operators aware of them?
Project Status: In procurement
Project Objectives
CRW2023_05: Future predictions of water scarcity in Scotland: impacts to distilleries and agricultural abstractors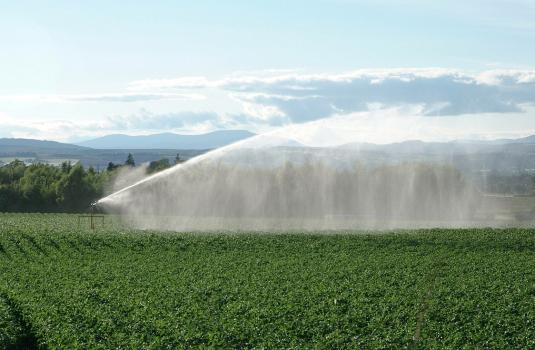 Type of project: Capacity Building
Aim: The aim of this project is to provide summaries of the future predictions of water scarcity in Scotland and the impacts this may have tailored to three groups of abstractors: crop producers, livestock producers and distilleries.
Project Status: Project in progress
Project Objectives
CRW2023_02: Creating healthy and resilient river systems across Scotland: prioritising research and development gap opportunities for river woodlands.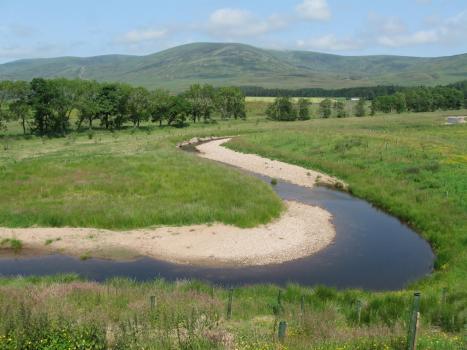 Type of project: Capacity Building
Aim: The overall aim of this project is to prioritise the research and development (R&D) gap opportunities identified in the Riverwoods evidence review for creating healthy and resilient river systems through improved riparian and floodplain management in Scotland, and identify opportunities to address these gaps to enable investment in new and extended river woodlands, and improved/restored riverscape environments.
Project Status: Project in progress
Project Objectives
CRW2023_03: Assessing the impact of forestry on water quality in Scotland: A review of modelling capabilities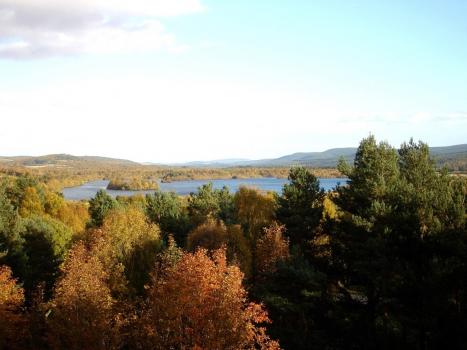 Type of project: Capacity Building
Aim: The overall aim of this project is to review the current and potential risks to water quality from commercial forestry operations and the suitability of available models to assess these risks.
Key questions:
Which pollutants are of most concern?

What types of water bodies and associated habitats are most susceptible to deterioration from forestry pressures (e.g., increased or reduced flow)?

Can we identify the most common risk factors?

Are the data available to understand the spatial distribution of these risk factors

How can the pollutant loss associated with these risk factors be estimated? Are there sufficient data / literature /expert judgement?

Can we develop a range of risk scenarios for forestry similar to the SAGIS scenarios for agriculture?

Are there models already available which could model these risk scenarios?

If necessary, which model developments would be needed to model forestry accurately
Project Status: In procurement
Project Objectives
CRW2022_05 Understanding the relationship between water scarcity and land use in private water supply catchments – a review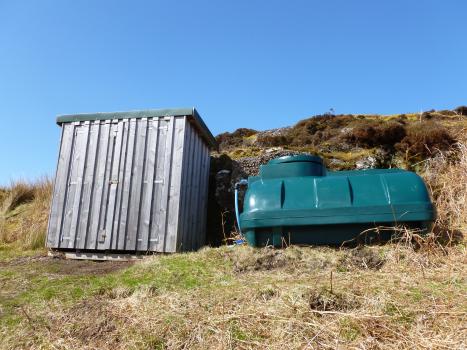 CREW code:
CRW2022_05
Theme:
Land and Water Resource Management
Type of project:
Capacity Building
Project status:
Project in progress
---
Overview: Climate change and increasing temperatures are putting an increasing focus on water use and water efficiency. In catchments, land use plays a significant role in water availability and resilience to climate change. Land use impacts the overall amount of water available and/or when the water passes through the catchment. The project should consider both the amount and timing of water availability with a focus on how much water is available to private water supplies. Water resources can be impacted by different types of land use, but private water supplies are often overlooked in strategies despite being highly vulnerable to changes in the environment.
Aim: The overall aim of the project is to build an evidence base that includes the spectrum of risks from land use on water scarcity in private water supply catchments. This will inform risk assessment implementation as part of the recast Drinking Water Directive alignment process.
Key questions:
What literature is available regarding risks to water availability within Scottish catchments from different land uses identified by the project including but not limited to forestry and wind farms?

What are the results of an assessment of the risks to private water supplies including consideration of the type of water supply (e.g., surface water, shallow or deep groundwater)?

What are the best practises in other countries focussing on temperate regions and what regulatory protection measures do they use?

What does a review of the protection measures currently used indicate?

What are the areas for improvements in terms of risk assessment, enforcement and policy making in Scotland?
Lead research team: University of Aberdeen
Project Objectives
Pages