CRW2022_05 Understanding the relationship between water scarcity and land use in private water supply catchments – a review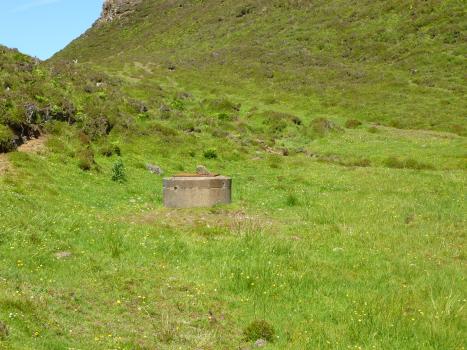 CREW code:
CRW2022_05
Theme:
Land and Water Resource Management
Type of project:
Capacity Building
Project status:
Pre-call announcement
Overview: The overall aim of the project is to build an evidence base that includes the spectrum of risks from land use on water scarcity in private water supply catchments. This will inform risk assessment implementation as part of the recast Drinking Water Directive alignment process.
Full details to follow once the call is live.
Project Objectives
24th May 2023
Poster Session-RESAS Science, Evidence, and Policy Conference – Edinburgh 18 May 2023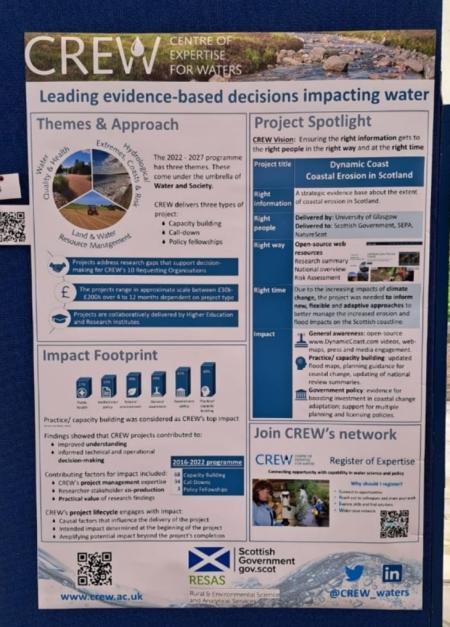 CREW aims to support evidence-based decisions that impact water and society.
This is achieved by ensuring that the right information gets to the right people in the right way at the right time. The programme offers three types of projects that address research gaps for CREW's ten requesting organisations, these projects are delivered by Higher Education Institutes.
CREW's poster for this session highlights an overview of the themes and approach for the 2022-2027 programme, a project spotlight shows how CREW operates in practice and the impact footprint detailing CREW's project lifecycle and intended impact.
24th May 2023
RESAS Science, Evidence, and Policy Conference – Edinburgh 18 May 2023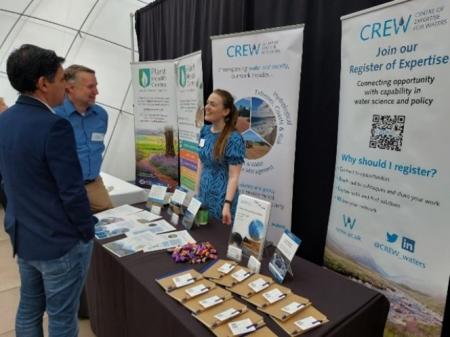 The CREW team attended the Research Rural and Environment Science and Analytical Services Division of Scottish Government (RESAS) Science, Evidence, and Policy Conference held at Dynamic Earth in Edinburgh on 18 May 2023.
The conference brought together stakeholders from across the rural and environmental research and policy landscapes in Scotland.
Researchers and policy makers from across the public sector discussed key cross-cutting strategic issues, research community priorities and potential future evidence needs.
Key messages/challenges:
Need to bridge the gap between science and policy
Science and evidence are needed to support emerging and future policy changes
Need transition to systems thinking approach
Focus on 'just' transitions
Do we accept to accept change?
We must use our agency to take action now and affect change in the real world
24th May 2023
Launch of Hydro Nation Energy Innovation Programme (HNEIP) at World Water Day 2023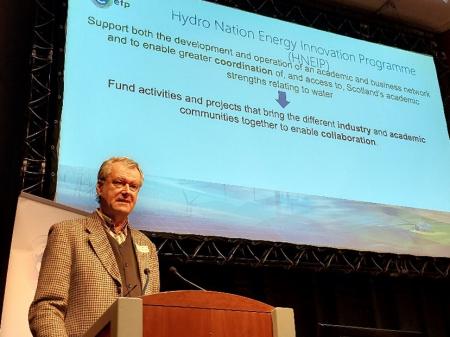 At World Water Day this year (22nd March 2023), the Hydro Nation Energy Innovation Programme (HNEIP) officially launched. Check out the World Water Day video here: https://youtu.be/v8dFM7-ZQhc
The HNEIP is a new four-year programme funded by the Scottish Government that will coordinate a wide range of academic expertise to support Scotland's water industry to develop innovative new products and approaches to help drive down emissions.
Read the full story here: Launch of new innovation programme to support the reduction and elimination of carbon emissions in the water supply sector (etp-scotland.ac.uk)
23rd May 2023
World Water Day 2023 Recap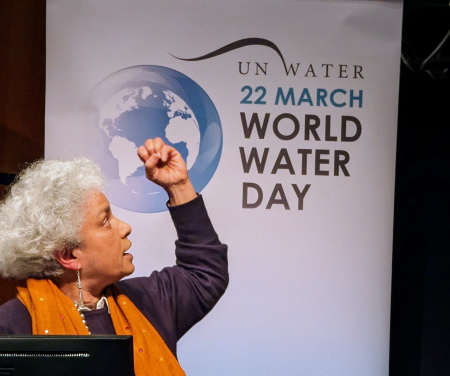 World Water Day – Edinburgh 22 March 2023
On World Water Day Scotland joined the global water community on March 22nd World Water Day with a hybrid event on the theme of 'Accelerating Change through Partnerships and Cooperation.
The CREW team attended the World Water Day Conference held in Edinburgh. This year's conference was led by Hydro Nation International Centre, with support from CREW, The James Hutton Institute, the Hydro Nation Scholars, and the Scottish Government.
The speakers and attendees were challenged to 'Be the change you want to see in the world' recognising the role of water as a catalyst for that change across these five sub-themes:
Water and health
Water and sustainable engineering
Water and digitalisation
Water and international cooperation
Water and policy
The plenary sessions focussed on how emerging research is translated to 'settled science' that can inform policy. From wastewater testing for the presence of COVID-19 to scientific research of emerging contaminants such as PFAS, microplastics, and emerging concerns like anti-microbial resistance. View the Full Programme here and the Policy Brief here, containing the key messages from the day.
CREW held its second Annual CREW Lecture following the World Water Day Event, with a keynote from renowned international expert on participatory projects, Minni Jain, who challenged us all to:
'Speak the language of water to regenerate, rejuvenate and return the water cycles on our planet to health again.'
20th April 2023
Leading Ideas Hub!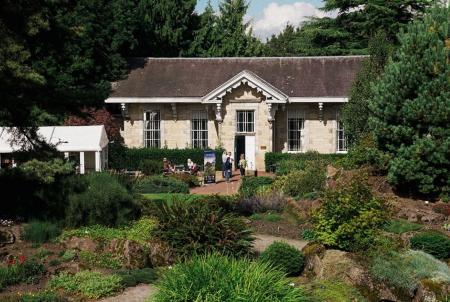 In September 2022, CREW attended the Leading Ideas Hub at The Royal Botanic Garden Edinburgh, a two-day event organised by SEFARI Gateway. The event brought together a range of professionals to share ideas and advice on best knowledge exchange practice. It was a great opportunity to meet other scientists, policy advisors and stakeholders to explore methods, best practice and innovation in knowledge exchange.
Across the two days the presentations focused on five key themes: engagement, skills, collaboration, innovation and impact. The sessions were led by a diverse range of speakers that shared their wealth of experience from different perspectives, which enabled interesting and engaging panel discussions. The event ended with Knowledge Broker Julia Mitchell head of Knowledge Exchange and Impact at the Rowett Institute highlighting 'This knowledge exchange event is not the end of the story for us: it's the beginning of many new connections and the next step in valuable collaborations'.
5th April 2023
Sniffer Flood Risk Management Conference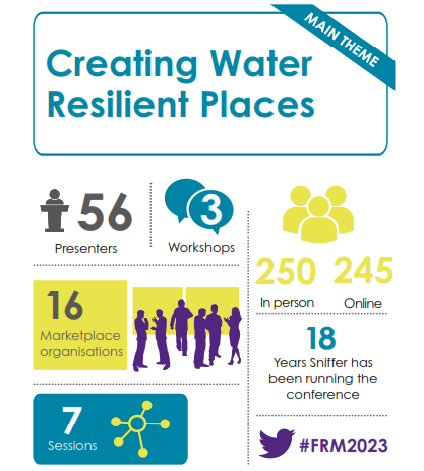 In February 2023, CREW attended the two-day Flood Risk Management Conference hosted by Sniffer in Perth. The theme of this year's conference was 'Water Resilient Places' both from a policy and on the ground actions perspective. The hybrid conference included attendees from local and national government, research and higher education institutes, as well as relevant experts from consultancies.
The first morning's plenary sessions ended with a panel discussion that highlighted current challenges in flood risk management. The challenges included recognising the need to listen to the community already experiencing risk and likely to experience more in the face of climate change, where is the funding for innovation in flood risk management coming from, and finally how to support healthy natural systems that can adapt to and help to mitigate these risks.
The second day's plenary sessions focussed on flood warning, funding and finance considerations, and benefits that citizen science can bring. Case studies of local organisations working together with communities to find solutions highlighted the need to understand the challenges each faced and the need for a holistic plan-led approach.
The final panel discussion about 'where to next?' focussed on how we can break siloes of individual organisation data management and knowledge exchange strategies and build towards a catchment-based approach to flood risk management. This discussion strongly resonates with CREW's vision to support a collaborative approach to knowledge exchange between government and research organisations.
15th March 2023
Countdown to World Water Day 2023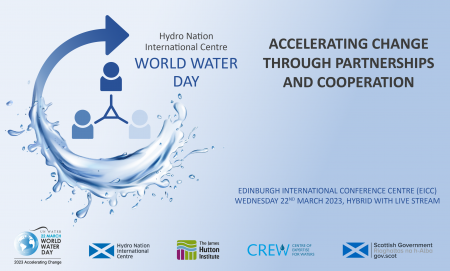 One week to go until World Water Day 2023 on 22nd March. Scotland joins the global water community with a hybrid event on the theme of 'Accelerating Change through Partnerships and Cooperation'.
This conference aims to explore emerging trends and opportunities for water to act as a catalyst for accelerating change.
We will hear from a variety of speakers from policy, practitioner and research perspectives addressing 5 sub-themes with water as the cross-cutting connector:
Water and health

Water and sustainable engineering

Water and digitalisation

Water and international cooperation

Water and policy
In the evening there is the much-anticipated CREW Lecture with a keynote from renowned international expert on participatory projects, Minni Jain.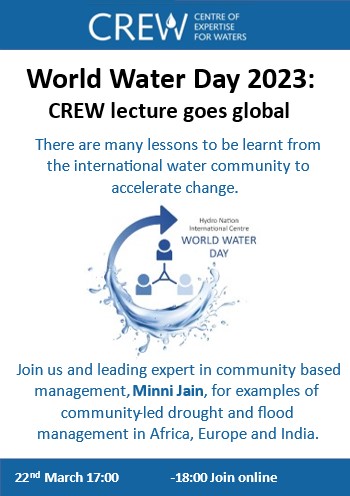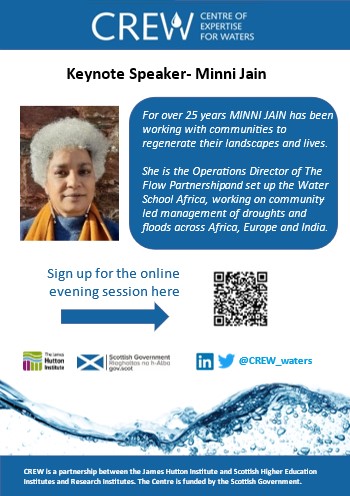 25th January 2023
Hydro Nation Energy Innovation Programme - New funding

The Hydro Nation Energy Innovation Programme provides knowledge exchange to support low carbon Research and Innovation with Scottish Companies in the water industry.
The Scottish Government Hydro Nation Strategy is committed to making Scotland a 'Hydro Nation' where water resources are developed to bring the maximum benefit to the Scottish economy.
Within the Hydro Nation Strategy, the Hydro Nation Energy Innovation Programme (HNEIP), funded by the Scottish Government, offers Scottish businesses access to project funding to work with Scottish universities on projects that create products and services that reduce and eliminate carbon emissions in the water supply industry. Businesses can also access a wider portfolio of business support services.
Check out the website for further details and new funding opportunities.
24th January 2023
Save the Date - HNIC World Water Day & CREW Lecture 22nd March 2023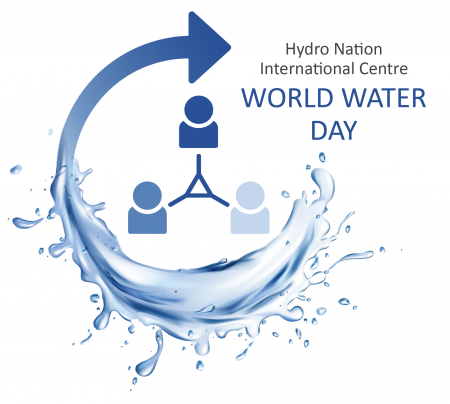 SAVE THE DATE
22nd March 2023
Edinburgh International Conference Centre (EICC), with live stream.
Free hybrid event is hosted by the Hydro Nation International Centre and supported by the Scottish Government and the James Hutton Institute.
Accelerating Change for a Water Sustainable Future
In December 1992, the United Nations General Assembly declared March 22 as World Water Day, and it has been celebrated annually since 1993. World Water Day 2023 marks an important moment, not only as the 30th anniversary of this observance, but also as the halfway point for the International Decade for Action, "Water for Sustainable Development" 2018-2028. At this crucial time, where we need to reaffirm our collective responsibility to the 2030 Agenda, this conference aims to explore emerging trends and opportunities for water to act as catalyst for accelerating change through intersectoral interactions, and the ways in which policy, research and innovation can come together to safeguard water sustainability and resilience worldwide.
Programme
An exciting programme of events, talks and more is currently being developed.
Registration
Details on how to register in person or online for this unique event will be posted here in the coming days.
Pages